Text
Masking is optional at The Everett Clinic. If you are having COVID-19, flu symptoms or a recent exposure, please continue to mask. Masking is also required at high-risk clinical settings. Thank you for understanding.
Text
COVID-19 vaccine
The following resources have up-to-date information on the virus, shots and tests:
To get a COVID-19 vaccine, contact your local pharmacy or primary care provider
If you have COVID-19 symptoms and want to get tested, call your primary care doctor, use our convenient virtual care options or visit one of our walk-in urgent care clinics
For common health concerns, see our virtual care options
Text
Respiratory syncytial virus (RSV) vaccine
RSV is a common respiratory virus. It infects nearly all infants in the first year of life. For every 100 children younger than 6 months with RSV, 1 to 2 may need to be hospitalized. Read more about RSV in infants and young children.
Older adults with long-term heart and lung disease are at high risk for severe RSV disease. So are adults with weakened immune systems. Learn more in this fact sheet.
Please visit the CDC for the latest information on the RSV vaccine.
Text
Flu shot
Everyone ages six months and older should get a flu vaccine every year. Other ways to help protect yourself and your loved ones include:
Washing your hands often
Covering your cough
Staying home if you are sick
For more information, visit: 
Accordion Block v2
Everyone six months and older should get a flu shot, according to the CDC.

It's especially important that certain people get a flu shot:

Women who are pregnant
Children younger than five, but especially children younger than two years old
People 50 years of age and older
People of any age with certain long-term medical problems
People who live in nursing homes or other places where they get long-term care for medical problems
People who live with or care for people who have a higher chance of having other health problems because of the flu. They include:


Health care workers
Family members, roommates
Daycare workers or babysitters for children less than 6 months of age (these children are too young to be vaccinated)

If you have a child who is less than 6 months old, talk to your child's doctor. The flu vaccine is not approved for children under 6 months.

Talk to your doctor first, if you:

Have had a severe reaction to a flu shot
Have had Guillain-Barré syndrome (GBS) within six weeks of getting a flu shot
Have been sick with a fever (you should wait until you get better before getting a flu shot)

Flu clinics are open every October. To get your flu shot after October, visit one of our Everett Clinic Primary Care locations. Or visit an urgent care walk-in clinic.

There are many different flu viruses. The flu vaccine protects against the viruses that research suggests will be most common.

Currently, you can get a flu shot that protects against four viruses. It protects against two influenza A viruses and two influenza B viruses. The Everett Clinic offers these flu shots to anyone age six months and older.

The Everett Clinic will also offer Flublok® for people 65 years and older. Flublok is a vaccine designed to help the body better protect itself from the flu.

Most adults and children who get the flu should simply stay home, get plenty of rest and drink lots of fluids. Most likely, you don't need to see a doctor or health care provider if:

You're age 5 to 65 years
You have no long-term or ongoing medical problem (for example, heart disease, diabetes, kidney disease)
Your fever has lasted less than four days
You're not having difficulty breathing
 You have no mental confusion or difficulty thinking
Your skin color is normal
You're not dizzy
You're not vomiting

See a doctor or health care provider if you have any of these problems:

Fever greater than 100.4°F that's lasted more than four days (fevers may come and go)
Fever that went away but has returned two or more days later
Coughing up blood
Rattling chest sounds when taking a deep breath
Fainting spells, dizziness or severe dry mouth
Going to the bathroom (peeing) less (or babies have less than three wet diapers every 24 hours)
People younger than age 5 or older than age 65
People with a long-term medical problem (like diabetes, COPD, heart failure, cancer, etc.)
People who have a higher chance of developing other medical problems if they have the flu (called "complications")

If you are pregnant and have flu symptoms, see a doctor right away. Don't wait to make an appointment at an OB office.

Call your doctor's office and ask to speak with a nurse. They can help you figure out what's best for you. They can make an appointment with your doctor or one of their partners who may be able to see you today. Or, they can help you find a walk-in clinic.

If you leave the house to get medical help, wear a face mask if you have one. A health care provider can tell you if you need flu testing or care. People who are seriously ill may be able to get antiviral drugs. (Antiviral drugs help the body fight viruses.)

Go to an emergency room (ER) if you have any of these medical problems:

Fast breathing or trouble breathing
Pain or pressure in the chest or abdomen (belly)
Bluish or gray skin color
Vomiting that is severe or doesn't stop
Not waking up or not interacting (for example, can't talk, answer questions, nod, etc.)
Sudden dizziness
Unable to talk in full sentences
Confusion
Children who are so grouchy that they don't want to be held

It's simple: Get a flu shot. Also, wash your hands, don't touch your face and stay away from people who are sick. If you do get sick, stay home so you don't pass it on. And always cover your cough.

The viruses in the flu shot are killed. So, you can't get the flu from a flu shot. Some minor side effects of the flu shot are:

Soreness, redness, or swelling where the shot was given
Fever (low grade)
Aches

If these problems happen, they begin soon after you get the shot. They usually last one to two days.

Almost all people who get the flu shot have no serious problems from it. Very rarely, a person might have a severe allergic reaction to the shot. (An allergic reaction is when the part of the body that fights viruses makes you sick.)

Most flu vaccines are covered by health insurance. To see the most up-to-date information on flu vaccines prices, visit the vaccine pricing page.
Card Box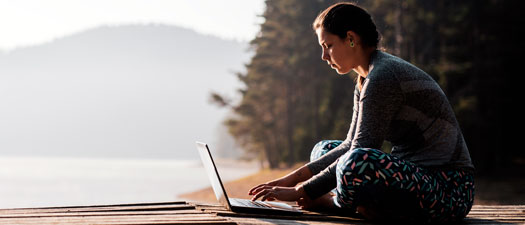 Resources
Find patient forms and other resources.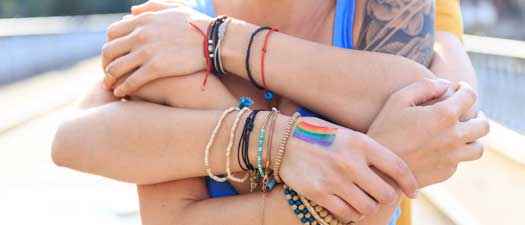 Health and wellness library
Read articles, watch videos and learn how to be a healthier you.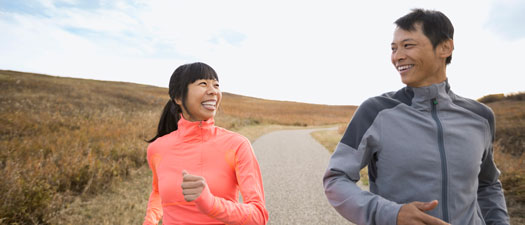 Accepted health plans
Learn about the health plans we accept.