Text
Virtual visit appointments
To schedule a ophthalmology virtual care visit or to talk about your care, call 1-425-339-5435
To enter your scheduled virtual care appointment, select the button below.
Text
Our ophthalmologists can help you with disorders and diseases of the eye. Ophthalmologists specialize in surgeries for many eye-related issues. Our team of providers are experts in all areas of eye care and eye health.  
Ophthalmology provides the following services:
Testing for glaucoma (an eye disease) and cataracts (a clouding of the eye's natural lens due to aging)
Eye surgeries
Cataract surgery
Cornea (the front of the eye) disorders
Neuro-ophthalmology (a subspecialty of both ophthalmology and neurology which involves the nerves and brain)
Oculoplastics (special surgery around the eye) reconstructive and cosmetic surgery 
Help from vitreoretinal specialists for problems that affect the retina (inner part of eye) and vitreous (a clear fluid between the eye lens and retina)
For routine eye exams and contact lenses, please visit our optometry and optical department.
Accordion Block v2
Our services
Cataracts are one of the most common causes of vision loss, especially as we age. Surgery is the only way to take care of cataracts. You can't stop cataracts from happening with lifestyle changes or take care of them with medication.

Patients with symptoms of vision loss or changes should make an appointment with an ophthalmologist. Learn more about cataract surgery and answers to frequently asked questions. 

We offer advanced eye care for patients who have problems with their corneas. The cornea is the clear window of the eye that allows it to focus light as it enters the eye.

Our cornea specialists have in-depth training, including a fellowship focused on the management of corneal diseases, cornea surgery and advanced laser surgery procedures.

Cornea problems include:


Cornea scars
Cornea infections or ulcer (sore on the front of the eye)
Fuchs' endothelial dystrophy (a cornea disease) 
Pseudophakic bullous keratopathy (a cornea disease)
Keratoconus (an eye disease)
Anterior basement membrane dystrophy (an eye disease)
Dry eye syndrome
Pterygium and pingueculum (an eye tissue problem)

Glaucoma is a type of eye disease that can damage the optic nerve and cause vision loss and blindness that can't be corrected. The optic nerve is a bundle of nerve fibers that send signals from the eye to the brain.

You have a greater chance for getting glaucoma if you:

Have increased eye pressure
Have a family history of glaucoma
Have a history of eye trauma or injuries
Are of African or Latino heritage
Are older

Often there are no symptoms during the early stages of this disease. A complete eye exam by our specialist can help find glaucoma.

There is no way to completely heal from glaucoma, but if it's found early, we can help stop more vision loss. We may suggest medications, minor laser surgery or other types of surgery.

We can help find glaucoma and closely watch it with several methods and tools:

Eye pressure tests
Visual field testing
Optic nerve imaging
Optic nerve photography
Gonioscopy (a type of eye exam)
Glaucoma medications

Some examples of minor eye surgeries we do:

Selective laser trabeculoplasty (a way to help deal with pressure in the eye)
Laser 
Cataract removal
Specialized glaucoma surgery (iStent inject®, trabectome)
Trabeculectomy (a way to help deal with pressure in the eye)
Glaucoma tube shunt surgery

Neuro-ophthalmologists can help you with visual problems that involve the nervous system. These kinds of problems are not caused by the eyes themselves. Neuro-ophthalmologists have specialized training  in problems of the eye, brain, nerves and muscles.

Common problems neuro-ophthalmologists help with:

Optic nerve problems
Visual field loss
Unexplained visual loss and visual problems
Double vision
Abnormal eye movements
Thyroid (a gland in the body) eye disease

We may also suggest Botox® injections (shots) to help with some of these kinds of eye problems. 

Oculoplastic surgery is performed for both medical and cosmetic reasons and includes:

Reconstructive surgery
Facial plastic surgery
Cosmetic procedures

Common problems oculoplastic surgeons help with include:

Eyelid lifts, both functional and cosmetic
Brow lifts, both functional and cosmetic
Surgery to remove lower eyelid bags
Cosmetic Botox, including non-surgical brow lift
Cosmetic fillers
Botox for facial spasms
Orbital tumors
Removal of blind, painful eyes
Reconstruction after cancer removal
Removal of eyelid lesions
Medical and surgical care for tearing in both children and adults

We also offer specialized care for patients who have problems involving the posterior segment (back part) of the eye. A vitreoretinal specialist provides medical and surgical care for these kinds of problems.

Some examples of posterior eye problems include:

Macular degeneration (an eye disease when someone loses vision over time)
Diabetic retinopathy (damage to blood vessels in the eye that can affect vision)
Macular holes (a hole in the retina)
Macular puckers (scar tissue on the retina that can affect vision)
Venous occlusions (when blood veins in the eye are blocked)
Uveitis (when the uvea or middle layer of the eye is inflamed or swollen)
Retinal tears and detachments 
Card Box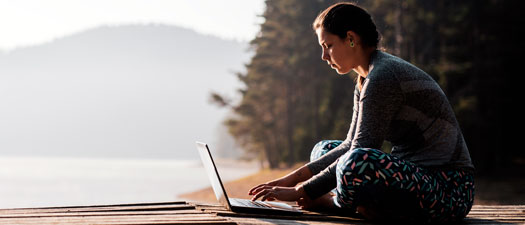 Resources
Find patient forms and other resources.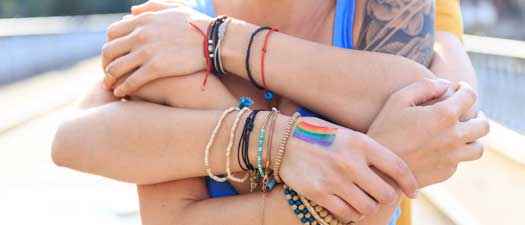 Health and wellness library
Read articles, watch videos and learn how to be a healthier you.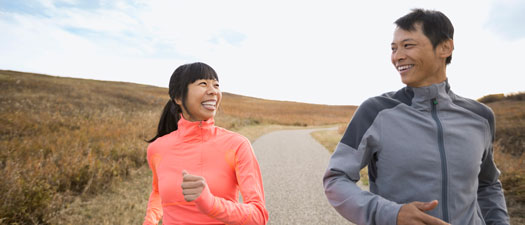 Insurance we accept
Learn about the insurance we accept.